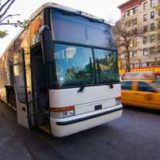 Ruth did an amazing job in a high-pressure situation. We were dealing with State & Federal regulatory investigations with the NTSAB, FMSCA and the US Attorney's Office as well as two vehicular homicide charges in a highly charged politically environment. Ruth handled all aspects of this complicated case very professionally and with aplomb. She never wavered, and even managed to inject some sanity into the process.
We cannot recommend her more highly.
David Wong
General Manager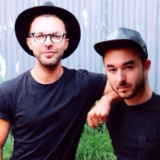 Opening a restaurant in New York is a very risky endeavor, opening a restaurant on the Lower East Side without Ruth would have been suicide. She helped in almost every single aspect of our place, from negotiating the lease agreements, assisting with architects, contractors & vendors during construction, and being our "go to" person throughout the process.
Without Ruth, we would have started out in a far worse position, as New York City teaches expensive lessons.
Rupert Noffs
Owner
Kelly Cutrone - Founder of People's Revolution. Author. Publicist.
Ruth is one of the most intelligent, fierce, tenacious, thorough and brilliant lawyers I have ever met and worked with. Her skill set is vast beyond multi-tiered. She has aced and won every case we have ever given her. She is our go-to Goddess Warrior for all things legal.
No detail is unimportant when you're purchasing your dream home, and there is absolutely no substitute for experience in New York City. Ruth is someone who has seen it all, and is a fierce advocate of her Client's interests. She has even advised Clients not to purchase homes, that I have recommended, because of details in the co-op agreement.
And despite that, but probably because of, she's got my strong recommendation.
Adam Rothman
Douglas Elliman
When negotiating a lease agreement, no detail is too small. Ruth drafted terms that minimized our cash outlays for rent and deposits that would have made opening much harder. She also crafted terms in the lease that gave us levels of protection that we didn't think were possible and made our launch less capital intensive and far less stressful.
We truly sleep better knowing Ruth was in our corner.
Julian Ashley
Owner/Florist